The Book:
"No Vain Loss is rich, symbolic, and deeply thought provoking! This one will definitely make you re-evaluate your thoughts on humanity and what it means to be "human".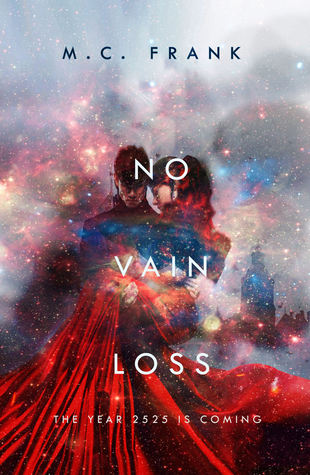 Book Title: No Vain Loss
Book Author: M.C. Frank
Page Count: 230
Kindle Publishing Date: December 5, 2017
Publisher:Self Published
Date Read: September 13th, 2017
My Review: Here
Keslea says:

 "M.C Frank did it again! I did not think that anything could top the first book No Ordinary Star, but as this story progressed I just wanted more and more. The writing blew me away again!"
Alex says: 

"Every chapter just kept my heart pumping and wanting more and more. I basically devoured this book as my dinner because food wasn't even stopping me. I know, that sounds silly, but it's true."
Alina Says:

 If you're looking for a unique, captivating, emotional read with an important, powerful message, I highly recommend you pick up No Ordinary Star trilogy and lose yourself in Felix' and Astra's story."
Rebecca Says:

 "No Vain Loss did more than provide me with an amazing read that I'll be crying about for months, it gave me an outlook on life, as all good writing should. It said something more than a story about a boy and a girl. It showed human nature, what loved ones do for those they love, and how sacrifices shouldn't be in vain."
Eileen Says: 

Praise for M.C. Frank and her incredible talent to create a tale of such pure and rare magic! You might shed some tears, your heart might break and you might be left only wanting more and you won't be able to put it down for just a second.
Books 1 and 2: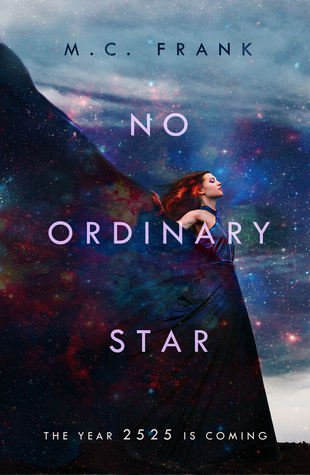 Book Title: No Ordinary Star
Book Author: M.C. Frank
Page Count: 166
Publishing Date: November 7th, 2015
Publisher:Createspace
Date Read: August 18th, 2017
My Review: Here
Book Title: No Plain Rebel
Book Author: M.C. Frank
Page Count: 212
Publishing Date: July 16th, 2016
Publisher:Createspace
Date Read: August 23rd, 2017
My Review: Here
If you have not picked up book 1 in this trilogy yet, you are missing out. No Ordinary Star is beautifully immersive and elegantly lyrical. The trilogy reads like a dream!
Synopsis:
A soldier is summoned to the North Pole, days before the year changes, told to fix the great Clock for a celebration. He has no idea what to do.
A girl, hunted for the crime of being born, almost dies out on the ice. She is rescued by the last polar bear left alive.
A library waits for them both, a library built over a span of a hundred years, forgotten in the basement of an ice shack.
The world hasn't known hunger or sickness in hundreds of years. It has also forgotten love and beauty.
This is the One World.
The year is 2524.
Inspired by the short stories of Ray Bradbury, this futuristic young adult novel in three parts is set in a world where Christmas -among other things- is obsolete and a Clock is what keeps the fragile balance of peace.
Written in three parts, this is the breathtaking story of how two unlikely people change the world, and each other, one book at a time.
Aesthetic Boards:
Made by yours truly.
Made by Alex. 
Made by Alina.
Made by Rebecca.
Made by Eileen.
More NVL:
The talented author is still hosting her giveaway for a signed copy of No Vain Loss. Make sure you visit her page (here). If you pre-order the kindle copy of the book, you will be entered in to the giveaway for a signed copy. Already have your receipt? Comment below and I will provide you with her email address to send it to.

My fellow Bookstagrammers!
There is an amazing Bookstagram Challenge that has been created for the month of December. We would love for as many of you to participate as possible. It is beautiful, creative, and super fun! It will put you in the mood for the holidays and for this amazing trilogy! I have included the Challenge photo here. The NOS Street team will be sharing it on Instagram about 2 days before the month begins.
---
Darque Dreamer
Blogger/ Punk Rocker / Quirky Housewife
---