Hello Lovelies!
I am doing the Narnia Tag today. I wa tagged a looooong time ago by Painfully Fictional. Make sure you show her amazing blog some love! This tag was originally created by Clémence @ Clemi's Bookish World, be sure to check out her blog as well.
NARNIA – A magical world you would like to visit?
I would love to visit the world of Verglas in K.M. Shea's Timeless Fairy Tales series!
---
THE MAGICIAN'S NEPHEW – A book you think is underrated?
Gunslinger Girl by Lyndsay Ely. It is STILL my favorite and I can't believe more people haven't read it and rated it 5 stars by now!
---
THE LION, THE WITCH, AND THE WARDROBE – A classic that you love?
Jane Eyre by Charlotte Bronte!
---
THE HORSE AND HIS BOY – A book you picked up without knowing what it was about?
I usually read synopses so I can't think of a particular book that I didn't know anything about before reading it.
---
PRINCE CASPIAN – A sequel that you loved?
Crooked Kingdom by Leigh Bardugo!! Best sequel ever!
---
THE VOYAGE OF THE DAWN TREADER – A quest you'd like to be a part of?
I would love to go on any quest that Stoker and Veronica embark on.
---
THE SILVER CHAIR – A book you didn't expect to love?
The Future She Left Behind by Marin Thomas. I really did not expect to love a book in Women's Literature so much.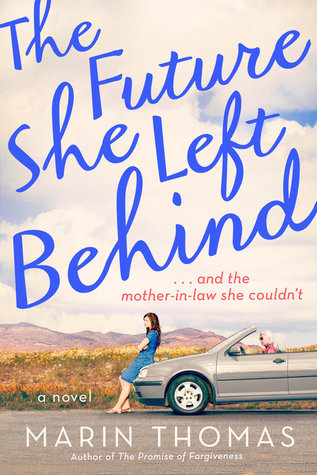 ---
THE LAST BATTLE – A perfect ending to a series you love?
I don't have one yet. I haven't finished many series since most of them are still in progress, lol.
---
THE PEVENSIES – A siblinghood of friendship you'd love to be a part of?
I would love to be a sibling to the Resnik twins from The Gemini Connection by Teri Polen. Their friendship knows no bounds, and how cool would it be to have those guys for brothers??
---
EUSTACE SCRUBB – A character who grew on you?
Gawan from Wildcat and Leaping Wolf by J.P. Harker. In Wildcat he was a ferocious warrior who enjoyed war and the art of killing his enemy. In Leaping Wolf he stole my heart because I came to know him as a person.
---
TUMNUS – Your favourite mystical creature?
It is a toss up between faeries and mermaids.
(Found on Pinterest)
---
REEPICHEEP: a loyal character
Inej from Six of Crows. Undoubtedly.
(Found on Pinterest)
---
THE WARDROBE – Your favourite hideout/place to read?
---
Darque Dreamer
Blogger/ Punk Rocker / Quirky Housewife
---